Seno Medical Instruments Inc.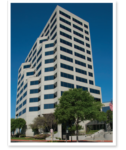 Seno Medical Instruments, Inc. is a San Antonio, Texas-based medical imaging company formed to commercialize a new modality in cancer screening and diagnosis called opto-acoustic imaging. A strong, experienced management team and nationally recognized Medical Advisory Board have been assembled to complete the commercialization, secure regulatory approval and launch the products. The management team has a long history of developing successfully commercialized medical devices.
Seno's first clinical application is for breast cancer diagnosis. Seno acquired early opto-acoustic technology and working pre-prototypes and subsequently developed its own prototypes in this technological field. Seno also developed its own core patents on opto-acoustic technology and has aggressively pursued new inventions and obtained patents in this field. Collectively, these patents constitute an expanding platform technology with a multitude of potential follow-on applications, including imaging for the early detection of melanoma, thyroid, prostate and colon cancer.
Seno's patented technology integrates the use of lasers and acoustics to determine the presence of angiogenesis. This represents a significant evolutionary step in imaging. Unlike most screening techniques, which rely on anatomical imaging, Seno's goal is to bring functional imaging that can detect the growth of blood vessels and higher blood volume that always surrounds a tumor – called angiogenesis – to the marketplace. Not like anatomical imaging techniques, such as mammography, laser opto-acoustic imaging can detect breast cancer, for example, at its earliest clinically significant stage without patient discomfort or exposure to harmful X-rays.
The opportunities are exciting for investors, scientists, physicians and the myriad of women and men tested for or diagnosed with cancer each year. The goal of laser opto-acoustic imaging is to provide images that allow more precise and earlier detection of smaller tumors, and the ability to differentiate benign from malignant growth without biopsy. Future applications will focus on other types of cancer and broader diagnostic and treatment applications.
Our Story
Our Location
Seno Medical Instruments US headquarters is located in the Medical Center area of San Antonio.
8023 Vantage Drive
Suite 1000
San Antonio, Texas 78230